Frontline intelligence platform for offline retailers
Your frontline employees are the face of your brand. 
They make hundreds of unique interactions with your customers daily.
How much do you know about each of those interactions?
Trusted by leading brands:
Customer service intelligence
Skyrocket your customer satisfaction to the top 1%
Your frontline employees create the real guest experience. Set and track service-related KPIs to double the number of your returning customers
Revenue intelligence
Increase your average check by 10-15%
Online retailers generate a quarter of their sales through suggestive upsell. Train your customer-facing team on how to upsell better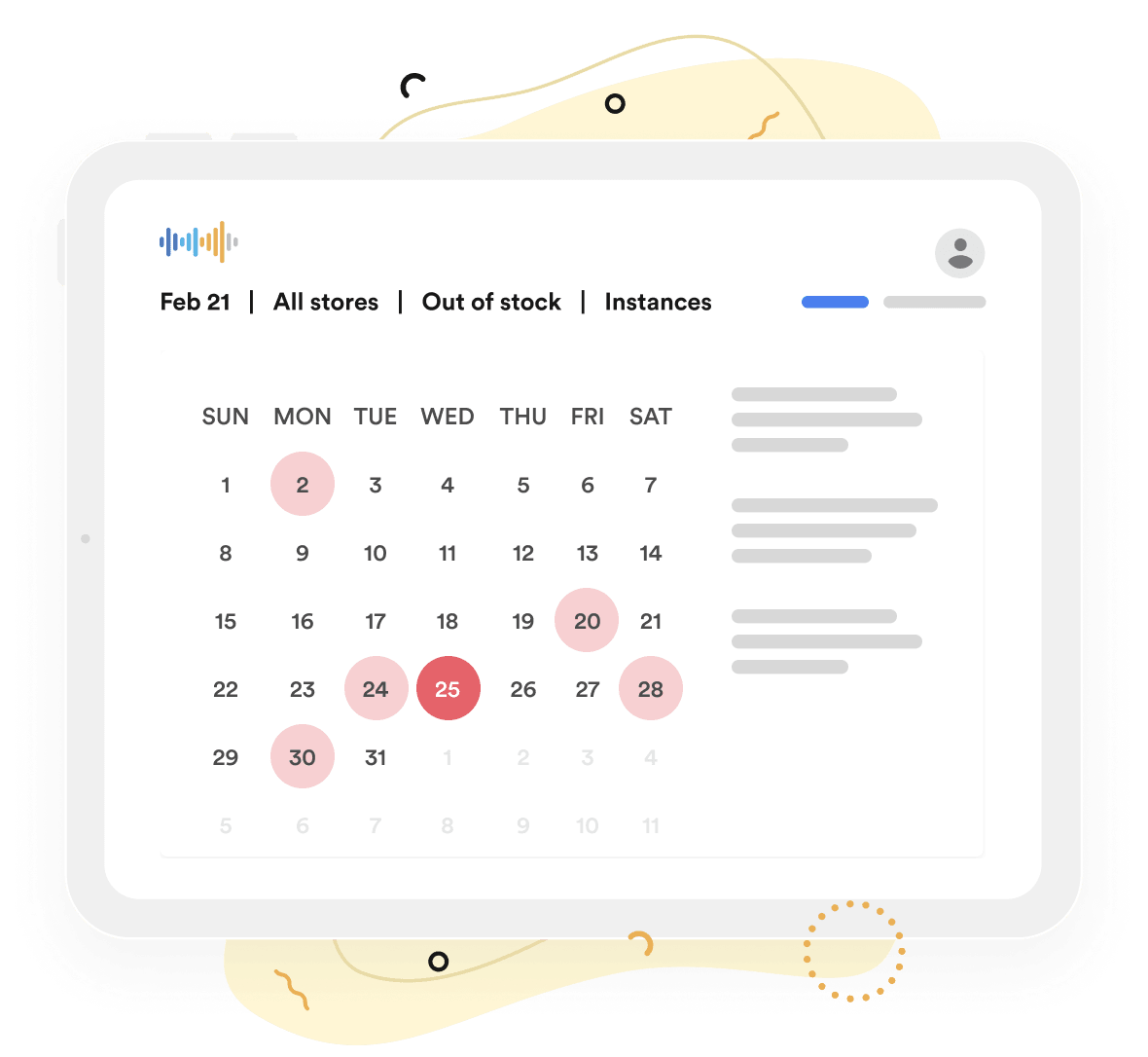 Ops intelligence
Stop losing revenue
Order inaccuracies, out of stocks, and equipment breakdowns happen in every fifth transaction. Make sure your ops team is aware and acts immediately
How it works
3 easy steps to your revenue intelligence
Capture
Capture customer interactions
Understand
Understand what was said
Deliver
Deliver actionable insights
500,000
Interactions improved monthly
Why us?
Helping our clients succeed
Our users love Outloud. Here's what they are saying
40+

businesses trust us
With Outloud, front-line teams are able to provide much better service to guests given the Outloud tech creates clear incentives to do so. Guests are happy, restaurants get higher revenue, and employees are directly rewarded as a result of their hard work.
Tanvir, VP of tech
400+ stores
You can't manage what you can't measure. Outloud quantifies every single interaction between customers and restaurant teams to help run better ops.
Outloud.ai reduced operational alerts by 80%, increasing efficiency and profitability for midwest Popeyes stores
Outloud.ai help Burger King operator in the Northeast to increase upsell revenue by 380%